Press releases
JATCO produces medical face shields
Fuji, Shizuoka – We would like to offer our deepest sympathies, both to all those who have lost their lives to the novel coronavirus disease, and to infected persons, their families, and related parties. We would also like to express our sincere gratitude to all those involved in preventing the spread of the disease, such as healthcare workers.
JATCO Ltd is producing medical face shields for medical sites that are facing an increasing shortage and supplying them to the Fuji Medical Association in Shizuoka Prefecture, where our headquarters are located, as part of our support in countering the novel coronavirus disease.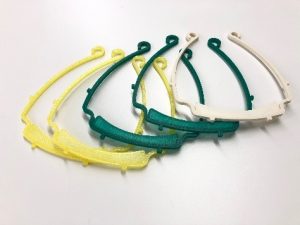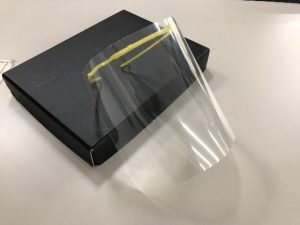 The 3D printers we use for making transmission prototypes and for research and development into future technologies are being utilized for the face shield production, and we will produce 200 shields for the Fuji Medical Association by the end of April.
At JATCO, we will continue to work to provide maximum consideration to the health and safety of all parties, such as by having our office employees around the country work from home, minimizing necessary commuting and travel, enforcing hand washing and coughing etiquette, and thoroughly conducting daily health checks for each employee, in order to help prevent the spread of the disease.
About JATCO Ltd
Headquartered in Fuji, Shizuoka, JATCO is a leading automotive transmission manufacturer, specializing in the design, development, and manufacture of automatic transmissions and CVTs. In addition to plants in Japan, JATCO has production facilities in Mexico, China, and Thailand.